Strategic Public Relations Office
Strategic Public Relations Office
The Strategic Public Relations Office responds to technical consultations from outside the university, introduces research seeds, and explores how to match the university's resources with private-sector needs. The office is responsible for exploring new avenues for industry–academia collaboration in the field of material science by planning and running the Associate Membership Program and MaSC's "Real Exchange" Technical Exchange Meeting.
Schematic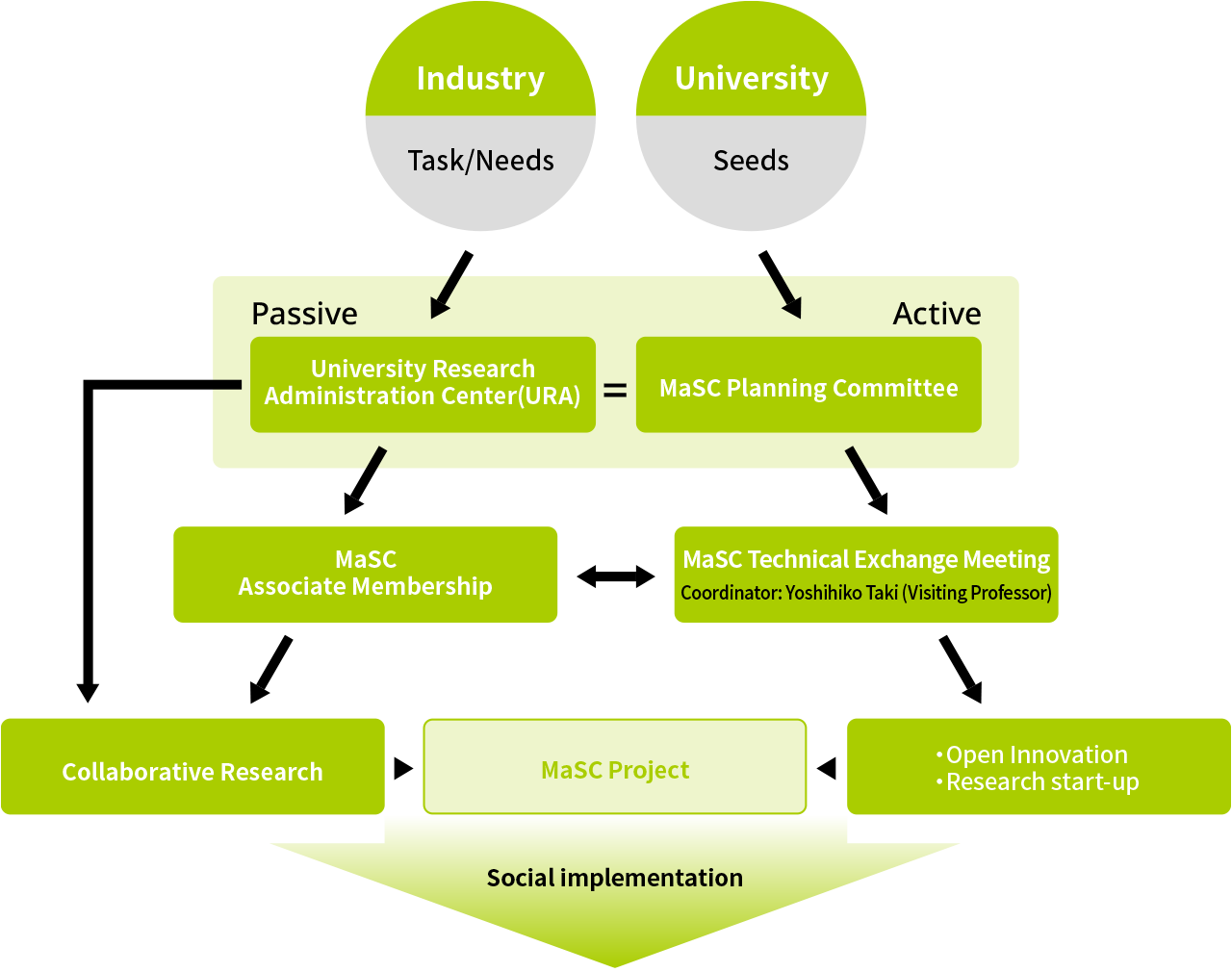 In order to create new industry-academia co-creation utilizing the strengths of our university's materials science, the Strategic Public Relations Office conducts the following activities.
In order to respond to the search for seeds from industry and the search for matching with our faculty, we utilize the Liaison Network (Materials) organized by URA who are well versed in materials science.
We holds a quarterly Technical exchange meeting "Real Exchange" to promote collaboration among the center's projects and exchange with industry.
In order to make the center a place for industry and academia to meet and frankly exchange opinions and discussions, and to create new industry-academia co-creation that will lead to the creation of innovation, we have established and operate an associate membership system.
In addition to collaborating with the Nikkei Business Publications, Inc. which specializes in research and analysis of market trends, we have invited as visiting professors Yoshihiko Taki,(President of System Integration,Inc.),Yuji Sekitomi (Executive Officer of Matsuo Corporation) and Mitsumune Kataoka,(President of GiaAN, LLC)who are well versed in the market and its needs.