Greetings from the Director
Greetings
from the Director
Working on new materials for the future of society
Tadashi Fukuhara, Director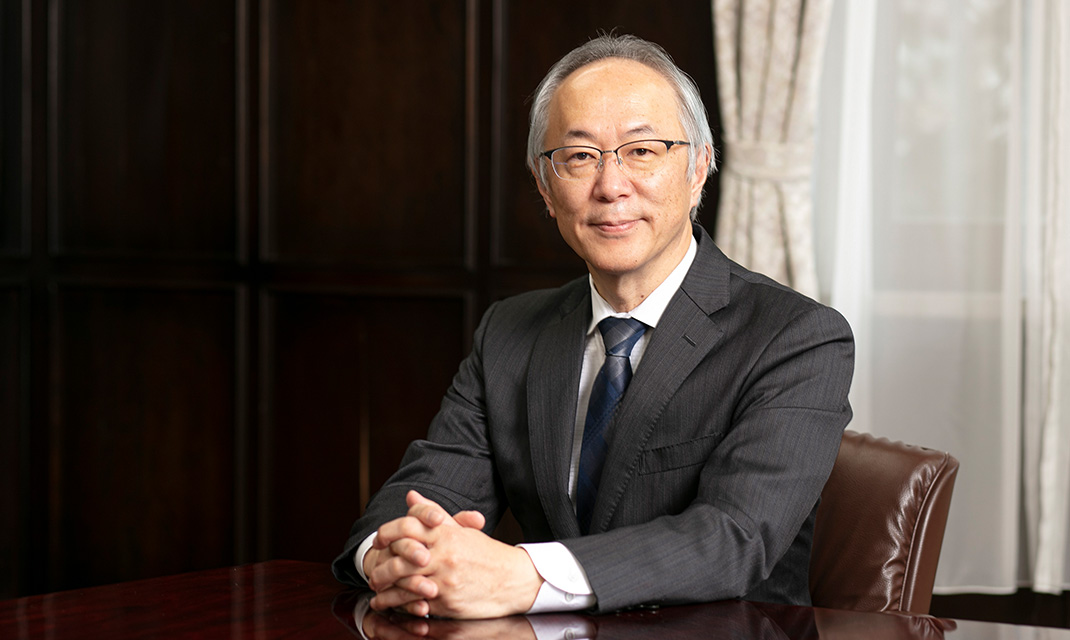 Tohoku University Material Solutions Center (MaSC) was founded on Tohoku University's Katahira campus in January 2014. It aims to promote innovation, entrepreneurship and industrialization from the endeavors of joint-research on new materials in order to contribute to society in the future. The construction cost of the center was provided by the Ministry of Economy, Trade and Industry's subsidization for the improvement of industrial technology development facilities. The remaining cost was shared by the Institute for Materials Research (IMR), the Institute of Fluid Science (IFS), the Institute of Multidisciplinary Research for Advanced Materials (IMRAM), and Tohoku University headquarters.
In 2018, The Research Institute of Electrical Communication (RIEC) also began participation in the operations of the center , expanding the scope of research and development to both materials and their applied devices, allowing the University to create a cooperative creation base between industry and academia in the Katahira area.
Tohoku University is proud of its world-leading practical accomplishments and its tradition of material science research. Katahira campus in particular has a number of excellent research institutes for material science. Bringing together these strengths, MaSC will help the solution of your problems to meet various industrial demands.
Operation of MaSC is financially independent from the university and its funds come from usage fees for spaces and equipment, as well as other sources while attention is given to uphold security and safety.
The main research themes of this center are categorized into three fields: "Social Infrastructure", "Electronics" and "Energy". Each research project is determined by open application.
Last year marked the 6th year since the establishment of the center and saw efforts to see the university's significant research results in materials science to be set on the path for use in society through the activities of the Associate Membership program and "Real Exchange" meetings. Specifically, the creation of a new material consortium as well as establishment of open innovation research projects. In the future, MaSC will also continue its efforts to promote industrial reconstruction of the Tohoku area and strengthening Japan's global competitiveness.
MaSC would like to express its appreciation for your continued support.